Google Maps to trailhead.
NOAA point forecast.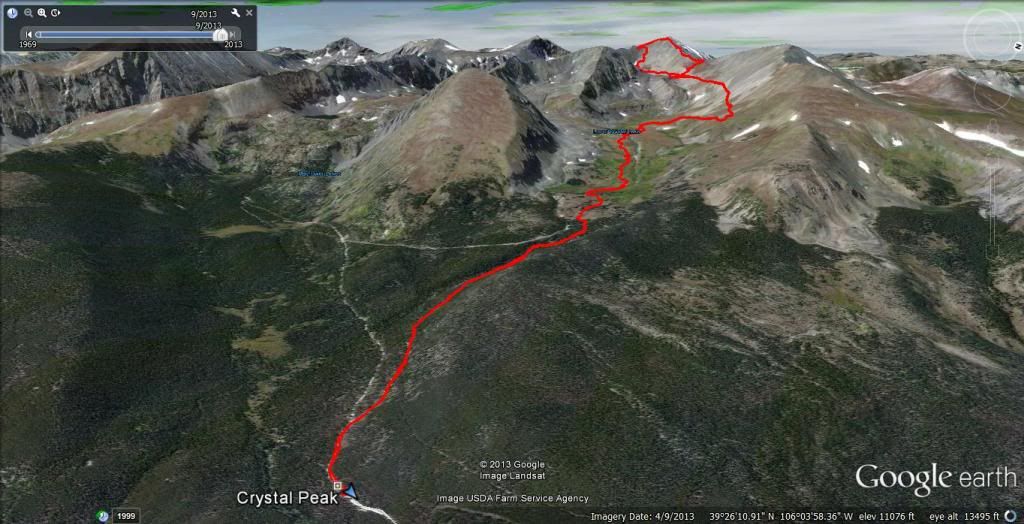 Android Stats:
Total Time: 7 hrs 3 min
Total Distance: 9.82 miles
Minimum Elevation: 10,361 ft
Maximum Elevation: 13,852 ft
Elevation Gain: 3,630 ft
Difficulty: Clear class 1 trail to Upper Crystal Lake then class 2+ if you follow my track. Barely class 2 if you leave trail northwest to the Crystal/Peak 10 saddle.
Date of Hike: September 21, 2013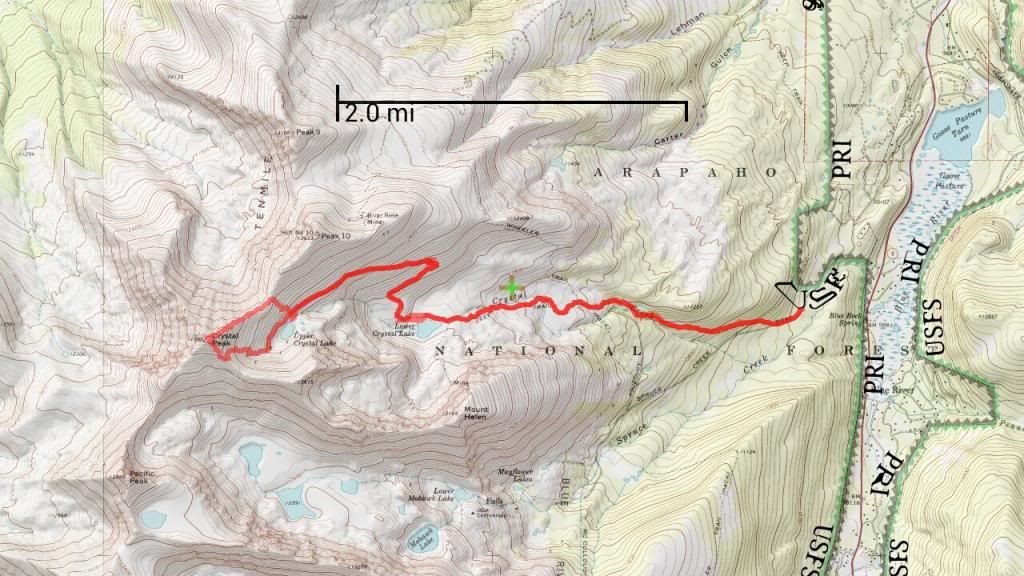 The Spruce Creek trailhead. Lots of mountain/trail access from this nifty little 2WD friendly spot. It's a go to for me when the weather looks nice and driving a little further doesn't sound like a tunnel blasting chore.
These late September hikes are hit and miss trying to cram in a last hike before conditions really fall off the winter side of the charts. This one was spot on because by the week after, the snow machines on HWY 6 were blasting in full force.  The forecast was clear of precipitation and only a "breezy" rating to contend with. Don't forget that breezy on a forecast up here means BLOODY cold with a chance of F* this.
Crystal Creek is a welcome friend for most of this trip, meaning my dogs didn't have to lug liters of water up a dry tundra trail. The 4×4 road also makes for a simple trek up to Lower Crystal Lake. Where during the dry months you'll likely find much low gear traffic.