Google Maps to trailhead.
NOAA point forecast.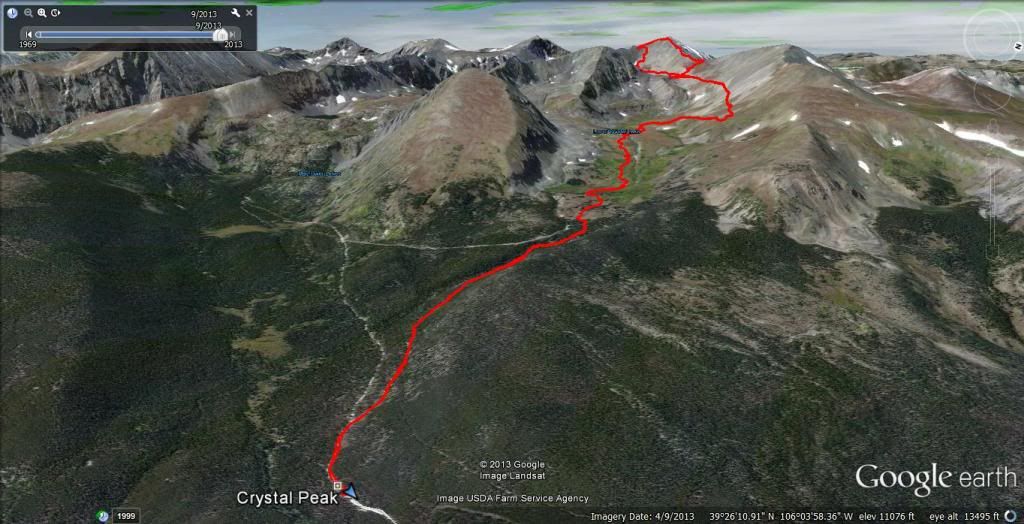 Android Stats:
Total Time: 7 hrs 3 min
Total Distance: 9.82 miles
Minimum Elevation: 10,361 ft
Maximum Elevation: 13,852 ft
Elevation Gain: 3,630 ft
Difficulty: Clear class 1 trail to Upper Crystal Lake then class 2+ if you follow my track. Barely class 2 if you leave trail northwest to the Crystal/Peak 10 saddle.
Date of Hike: September 21, 2013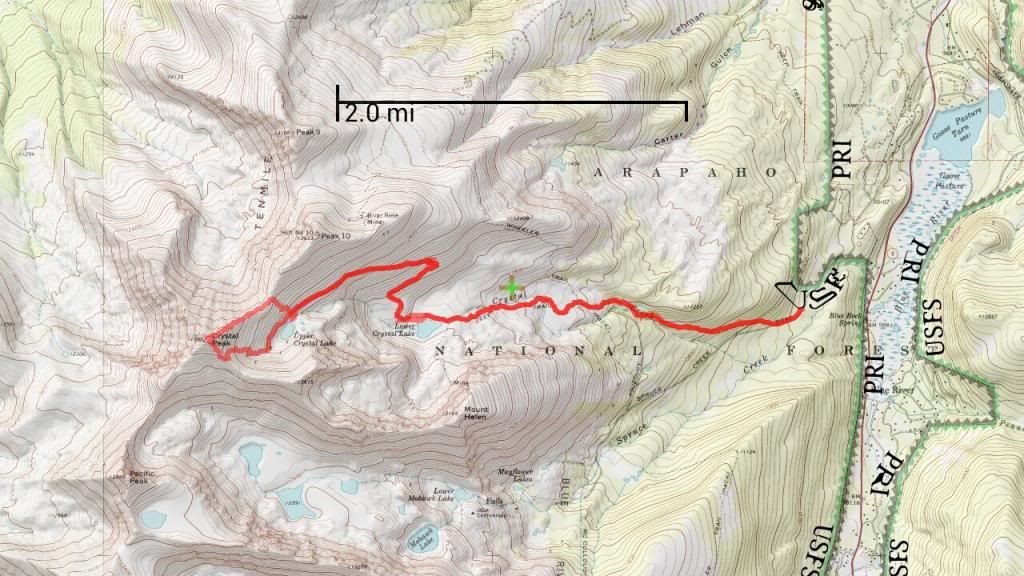 The Spruce Creek trailhead. Lots of mountain/trail access from this nifty little 2WD friendly spot. It's a go to for me when the weather looks nice and driving a little further doesn't sound like a tunnel blasting chore.
These late September hikes are hit and miss trying to cram in a last hike before conditions really fall off the winter side of the charts. This one was spot on because by the week after, the snow machines on HWY 6 were blasting in full force.  The forecast was clear of precipitation and only a "breezy" rating to contend with. Don't forget that breezy on a forecast up here means BLOODY cold with a chance of F* this.
Crystal Creek is a welcome friend for most of this trip, meaning my dogs didn't have to lug liters of water up a dry tundra trail. The 4×4 road also makes for a simple trek up to Lower Crystal Lake. Where during the dry months you'll likely find much low gear traffic.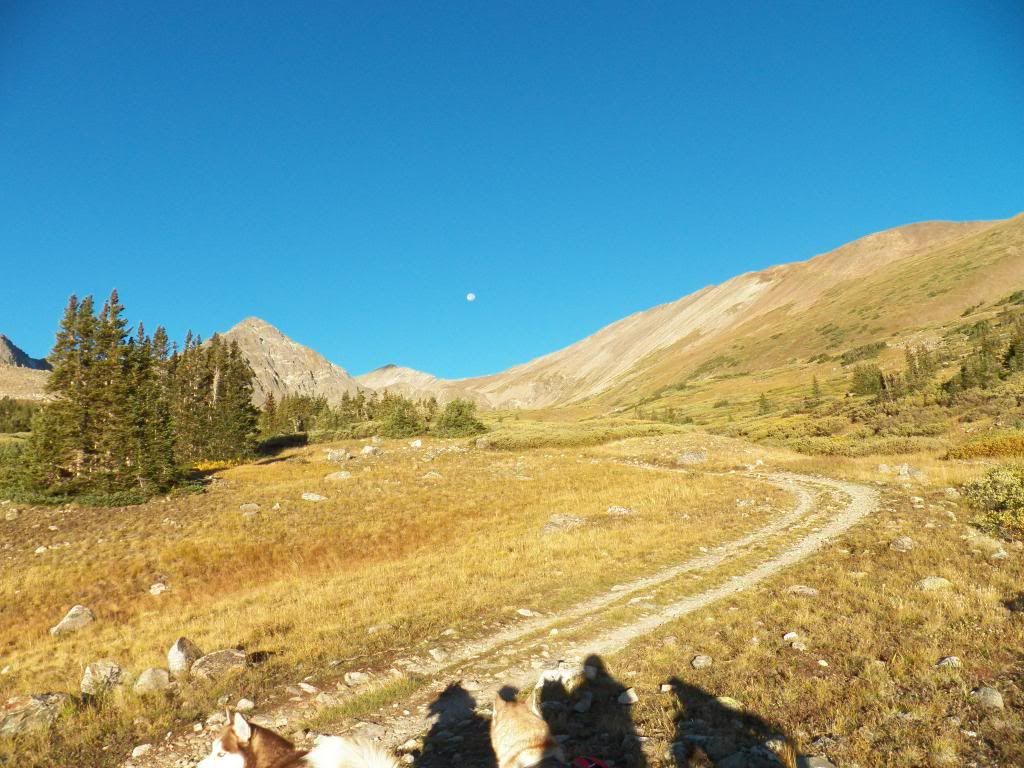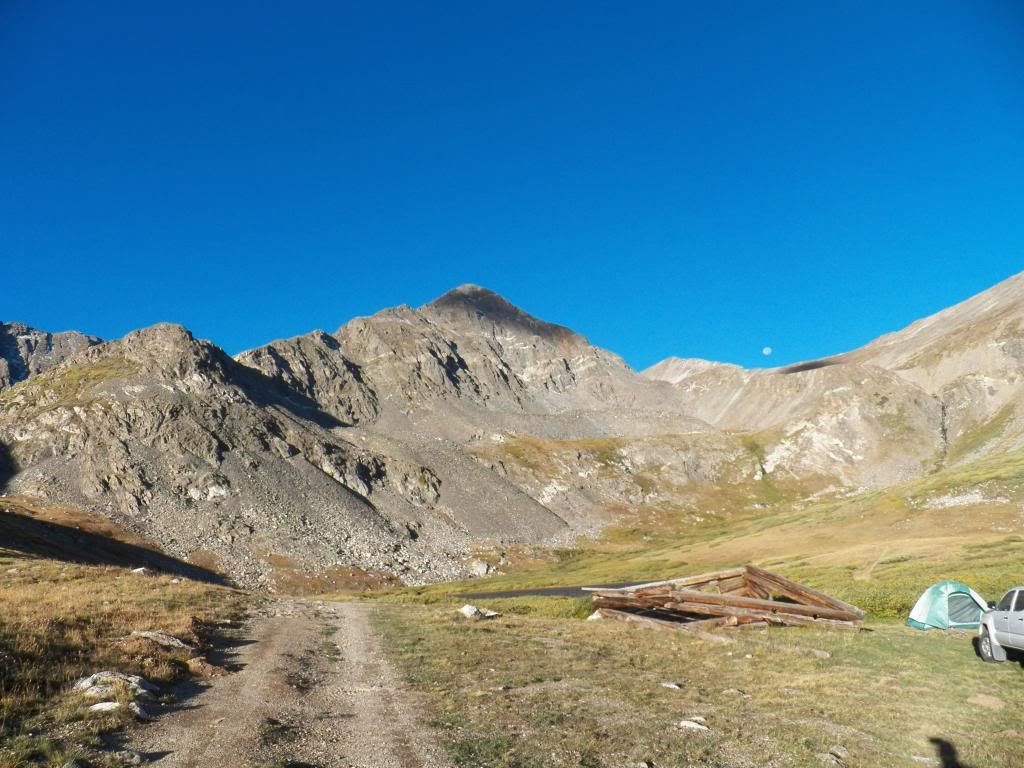 From the lower lake the trail is obvious around the north side and up into the tundra and rocks above. There really isn't a lot to describe about this portion of route. A couple of switch backs and then one of the longest straight segments of trail I've encountered to date. It has to be a solid mile from the last turn all the way to the upper lake. Just non-stop trail.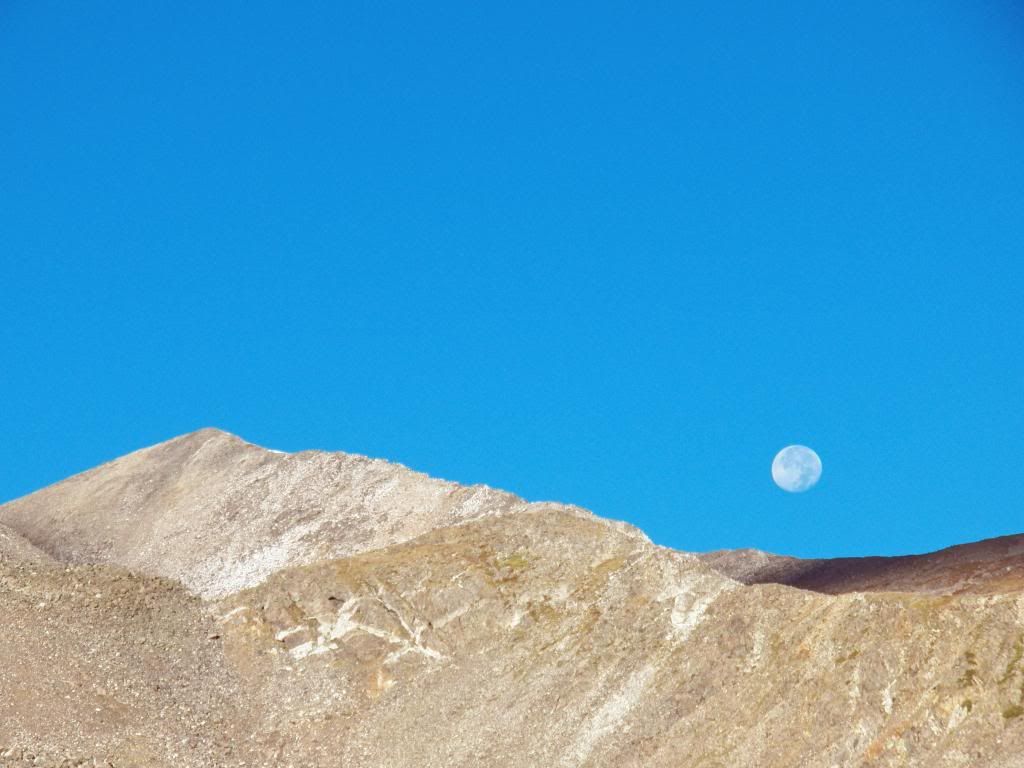 Just before the upper lake, tacking right and up the steep rocks and grass would be the best option. That stuff you can at least zig-zag through unlike the medium appliance sized rock we found ourselves in. Straight up the east face looked like a reasonable approach from below, and honestly it is for dogs that are accustomed to that sort of thing. Saint Bernard and Sierra had a bit of a time and required a good deal of coaxing and lifting to get through that stage.
It definitely added over half an hour of time. However, it also gave me a good look at the ridge making up the line to Father Dyer Peak.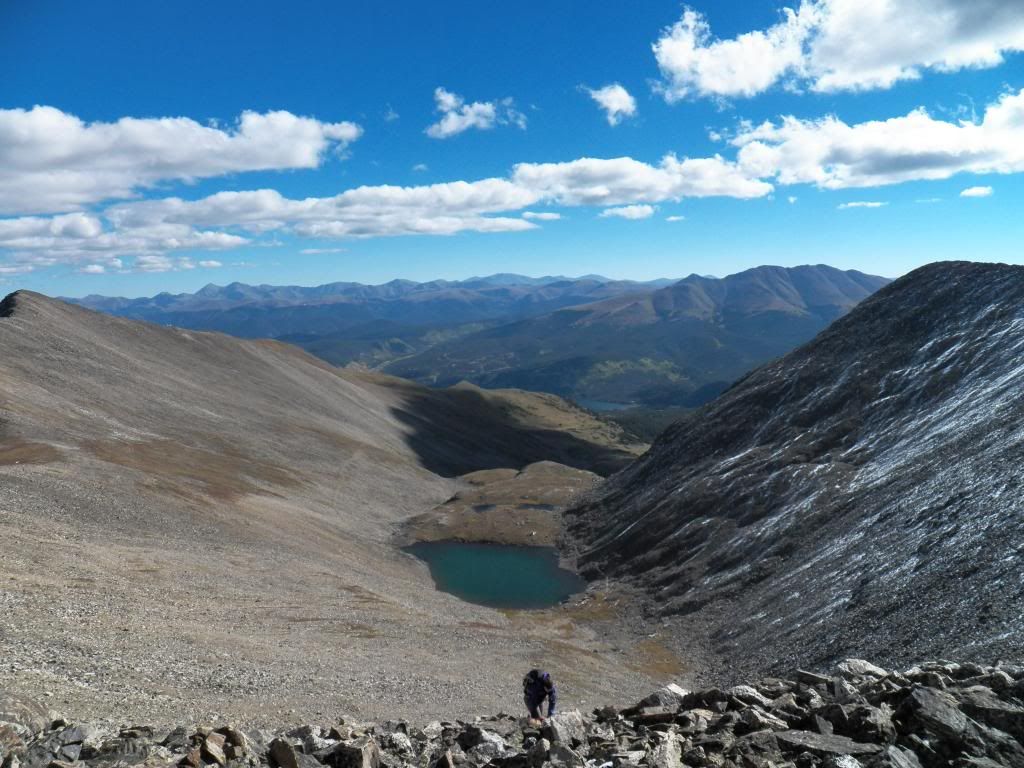 One thing about these face approaches is the elevation happens faster than you realize at the time. On the ridge proper and looking at the last bit of climb up to the summit, a feeling of relief pours over you as there is no more dog lifting for the day. There's also a nifty line just on the southern side that is easily followed over to Crystal's summit.
Summit!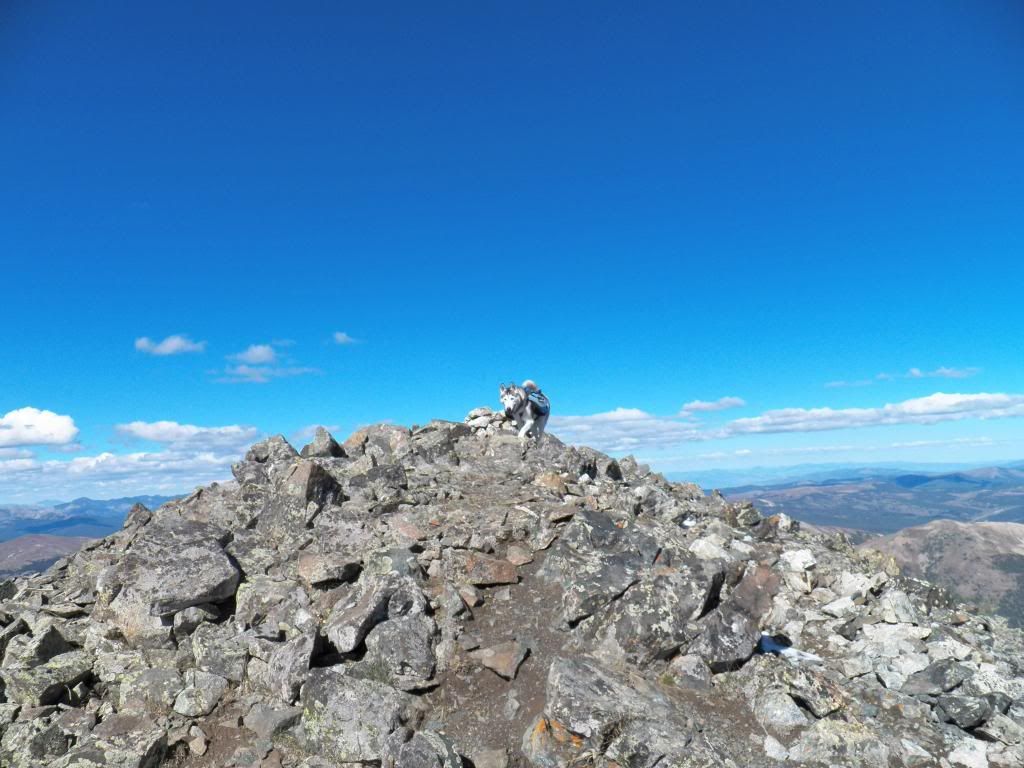 Looking towards the west, northwest. Holy Cross background left and Copper Mountain Village center right.
Looking southeast over the tarns above Mohawk Lake. Quandary Peak near center, and Pacific Peak closer right.

As usual, not much to speak of on the descent in the sun. Here's a shot of the easier route up. Only easier because there is a semblance of a trial in there. The way we went up must have been entirely goat trail.