Google Maps to trailhead.
NOAA point forecast.
Android Stats:
Total Time: 7 hrs 48 min
Total Distance: 9.8 miles
Minimum Elevation: 11,315 ft
Maximum Elevation: 13,132 ft
Elevation Gain: 3,634 ft
Difficulty: Class I trail up to Flora, and easy tundra hiking to Eva.
Date of Hike: August 22, 2009

High mountain passes make for great simple trailheads. During all of those cross country skiing bus trips in high school I stared intently out the window memorizing the hills and where they were in relation to the roads. But I didn't realize they all had names and would be places that I would eventually end up.
I'm old enough that I can say that I remember the short lived resort at the top of the pass and the three chairlifts that haphazardly served it. And that the surrounding terrain was relatively mellow compared to the things I was snowboarding at the time. Naturally, when I started all of this mountain jazz I looked to what I knew.
But little did I know that the resort was gone, all metal scrapped and a swinging facility was built in place of the old lodge. Arriving late as usual, my carload geared up and we hit trail (road) up to the trail spur to the north of Colorado Mines Peak.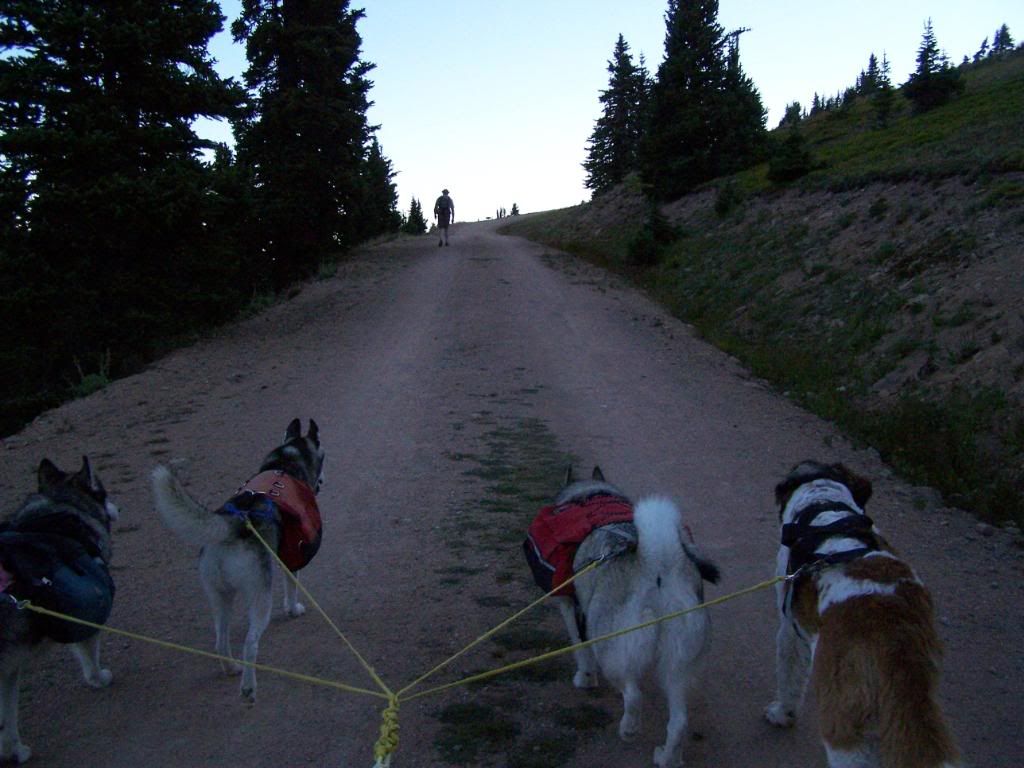 The hiking here is incredibly simple. Its' like a 14er trail on a 13er, but without the traffic that something like Audubon would have. For a nice late start short hike, Flora is perfect.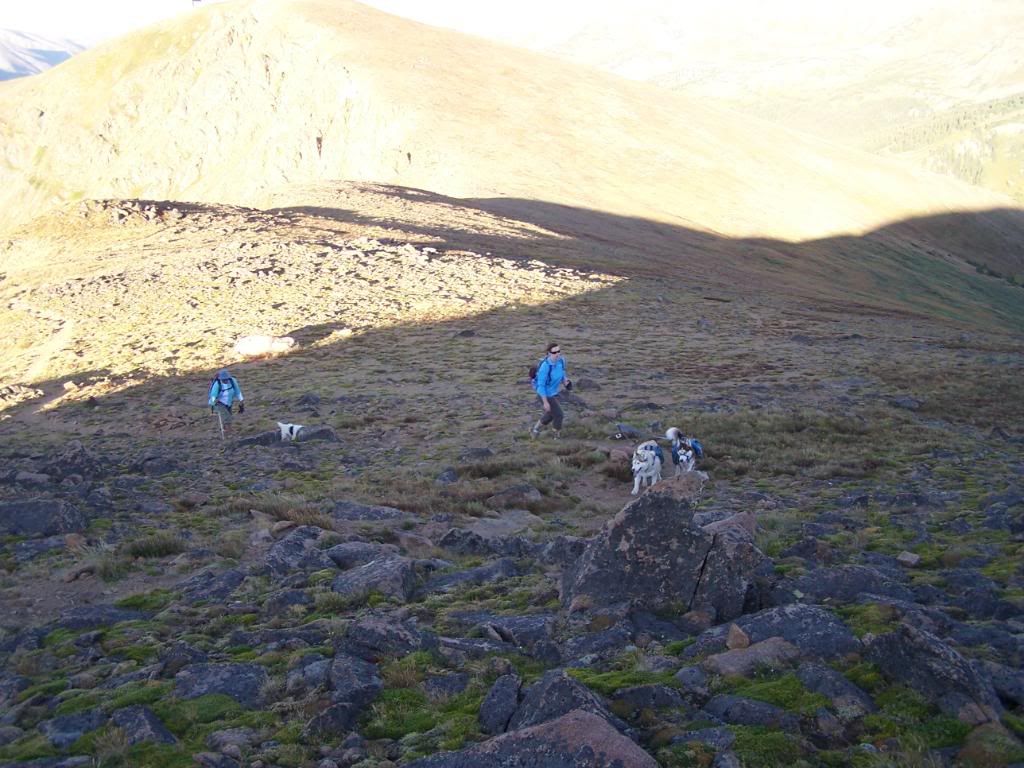 The first summit arrives quickly and gives you a good perspective on the trip beyond. Yeah, lots of people can do two more peaks in this string. I'm not into that or seeing if I'm physically capable of it. Eva is daunting enough.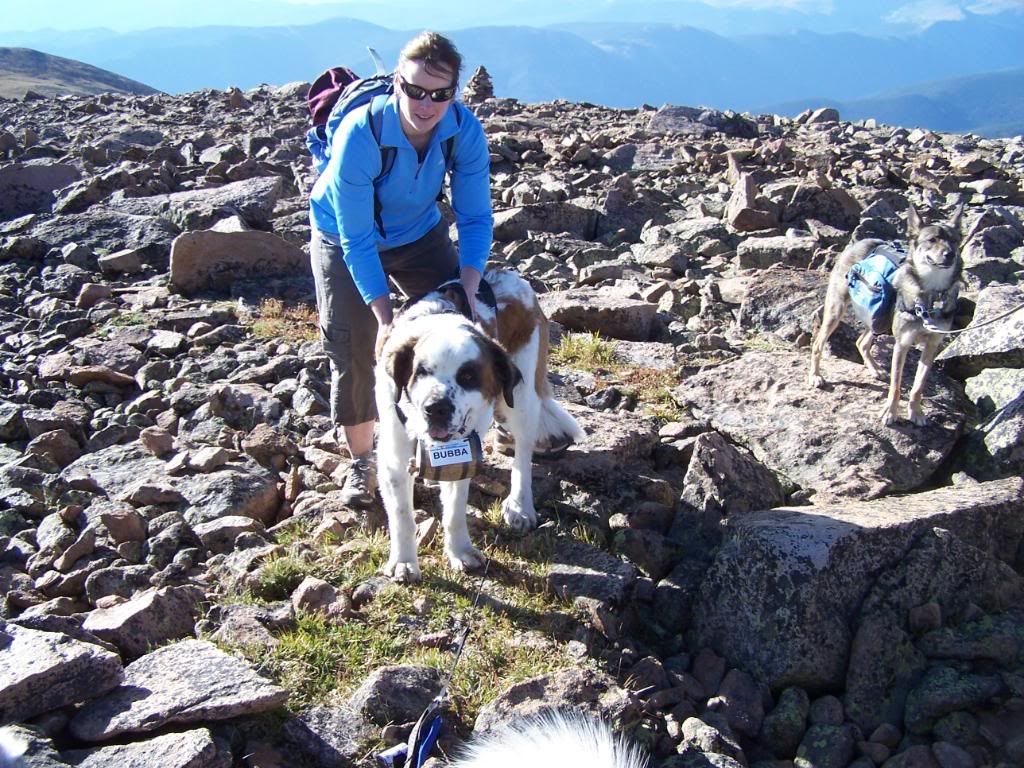 Just to picture right of Coco is Eva in the distance…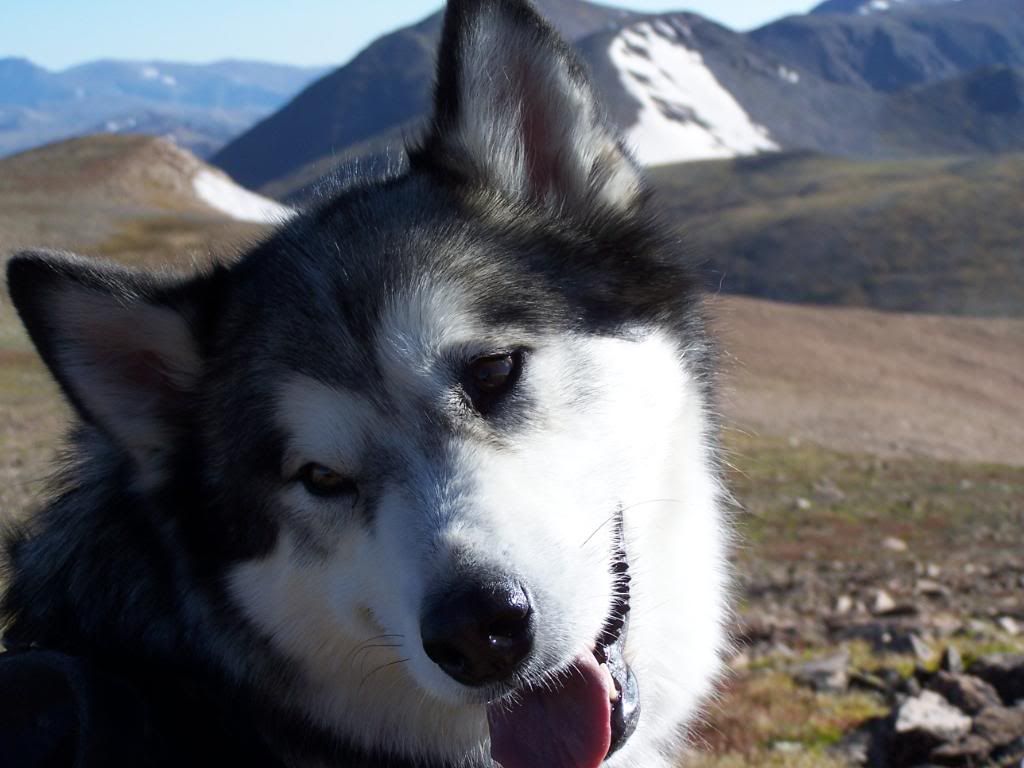 Then from Flora's summit there is a rather good drop to the saddle that connects to Eva. Thinking back this was crazy to drop down and go up again. It was the first time I had tried for more than one peak. Despite what numbers look like, losing elevation only to regain it immediately afterward is tough work.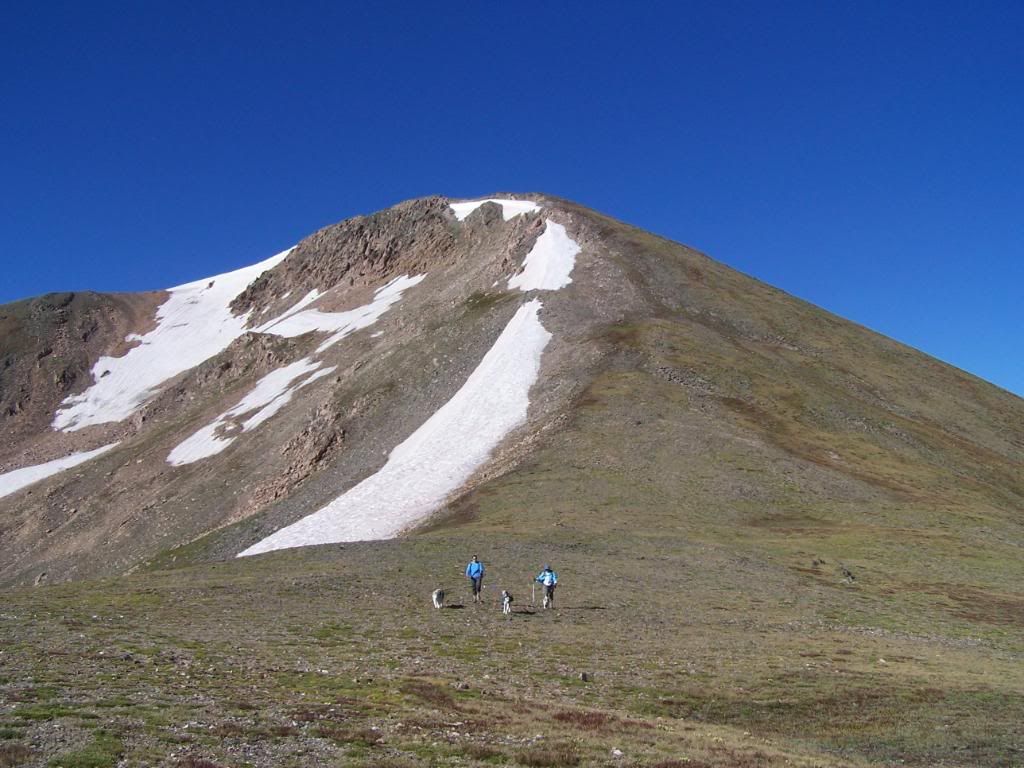 From the low point the hiking is very easy as the route crosses tundra with no talus. I don't think the incline there even exceeds that of a stair case.
Just past the tower remains we hit the summit of Mt. Eva and took a long break to prep for the return trip.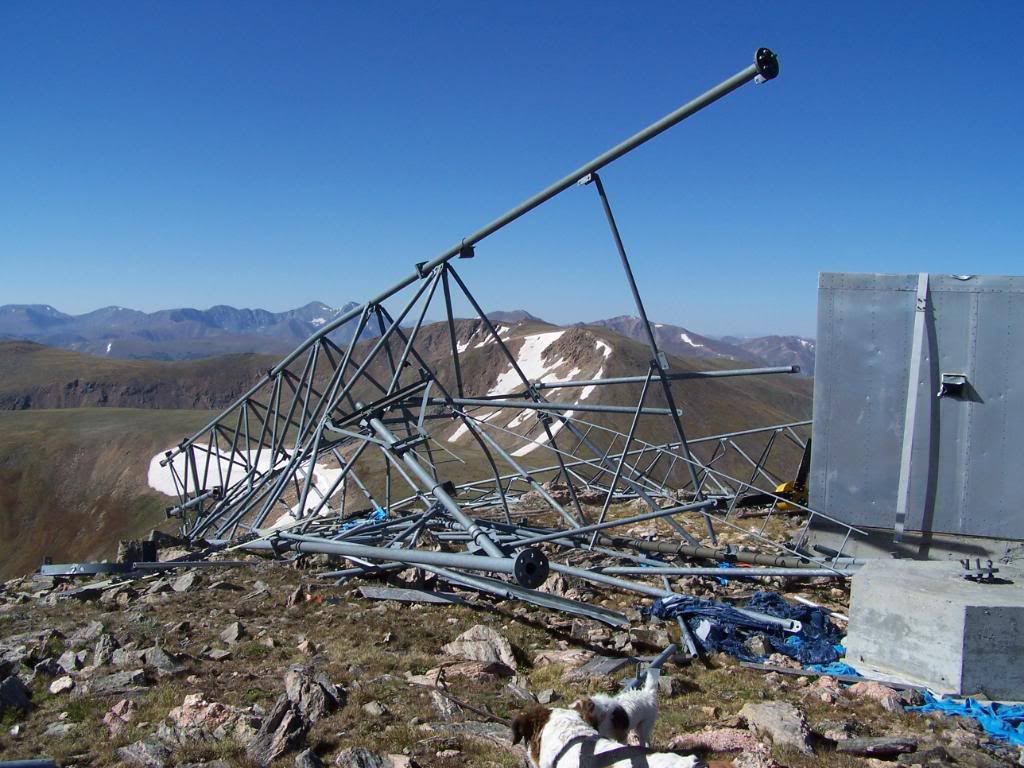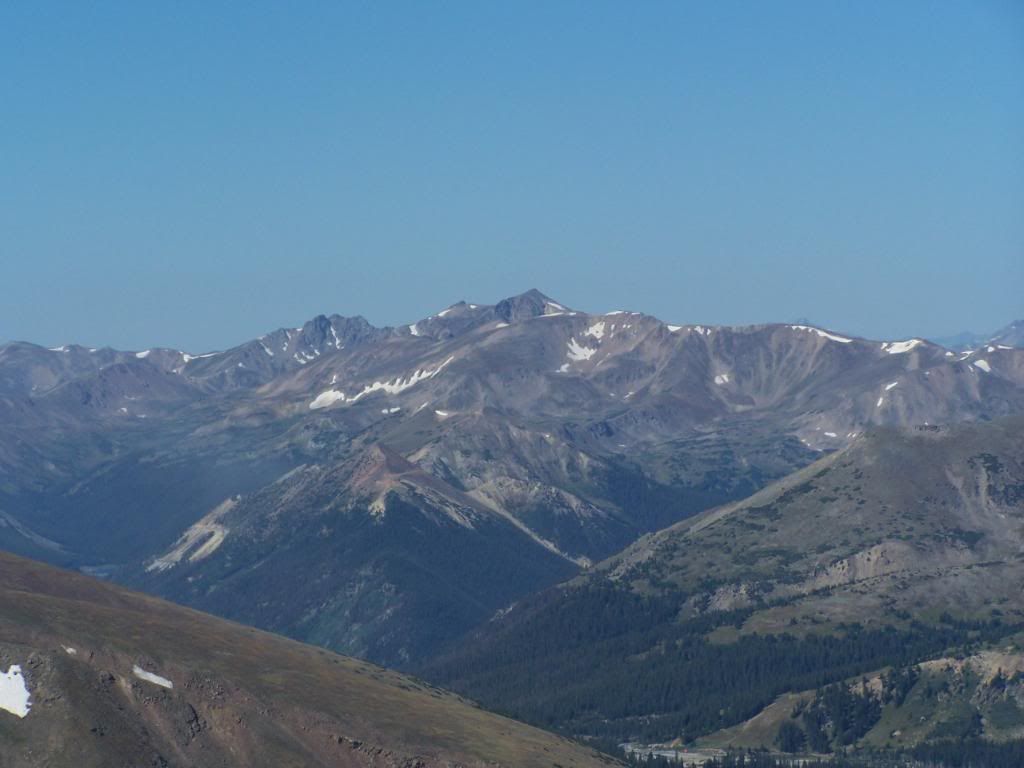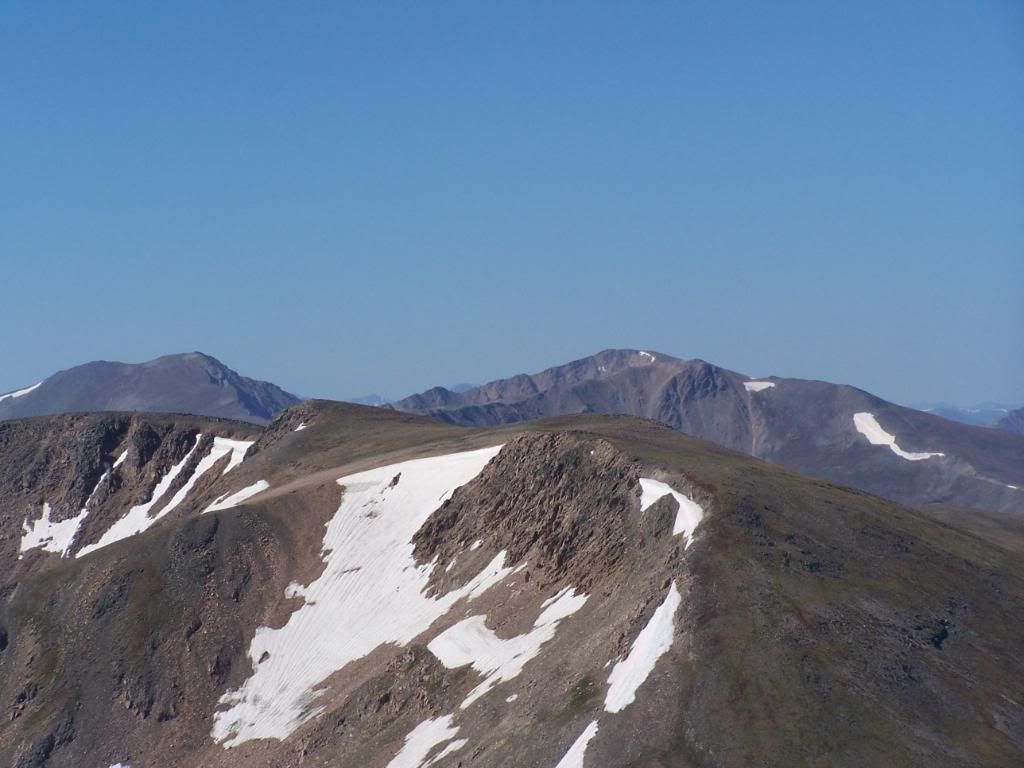 Parry, Bancroft and James make up the rest of this ridge run along the Continental Divide.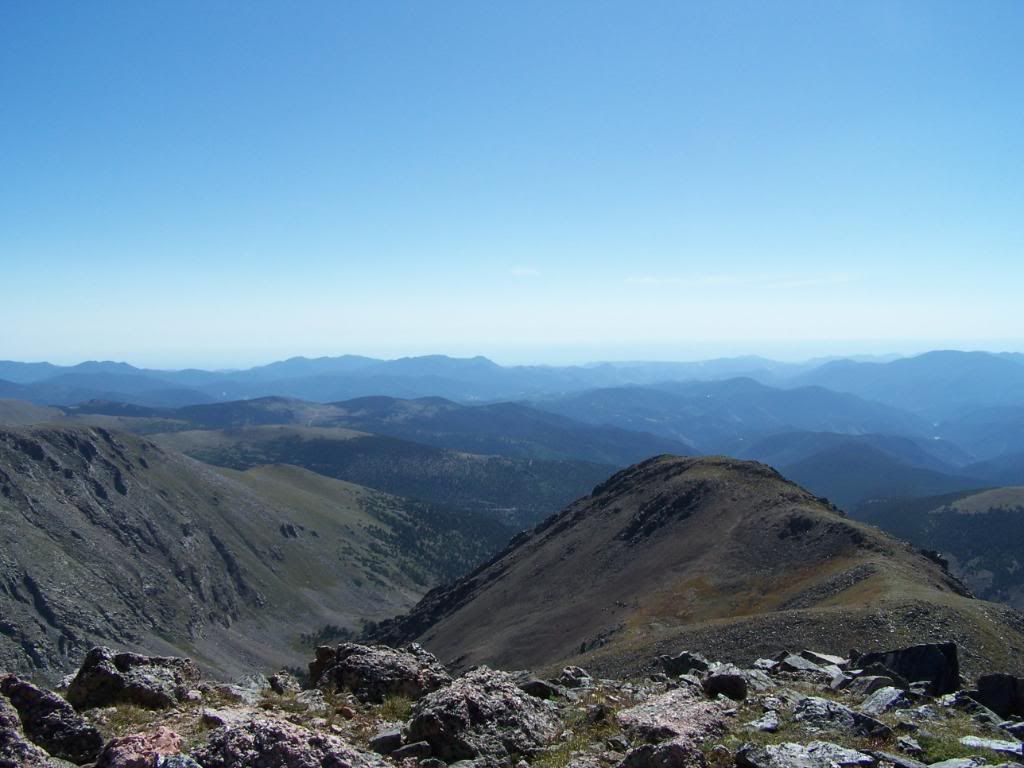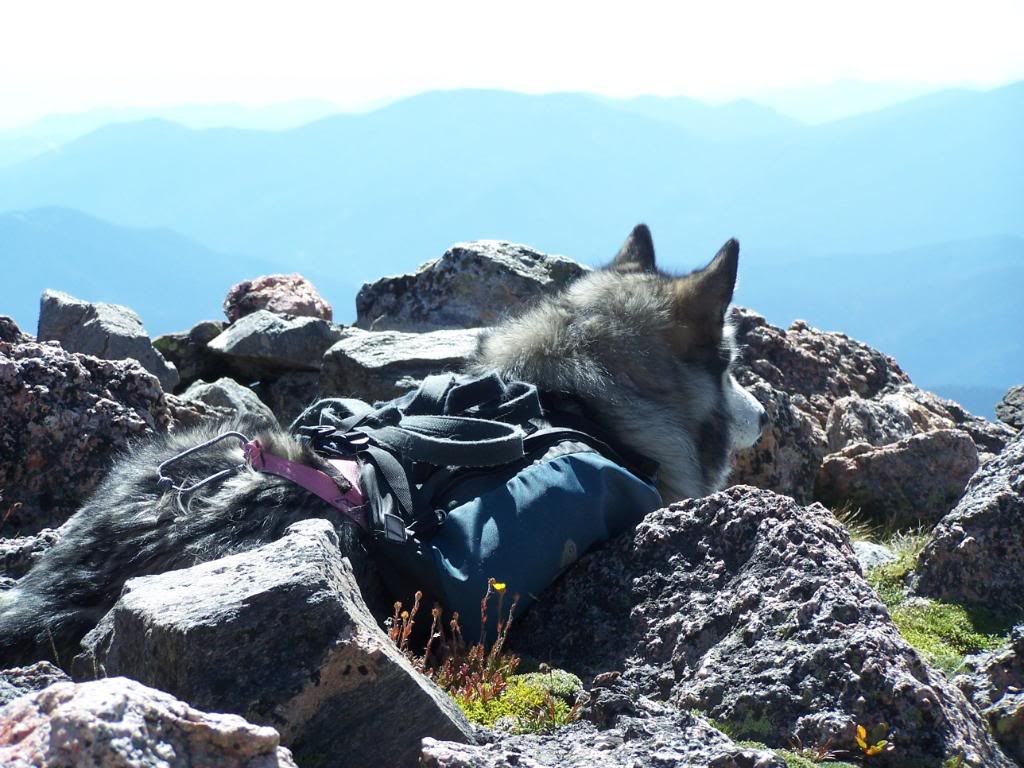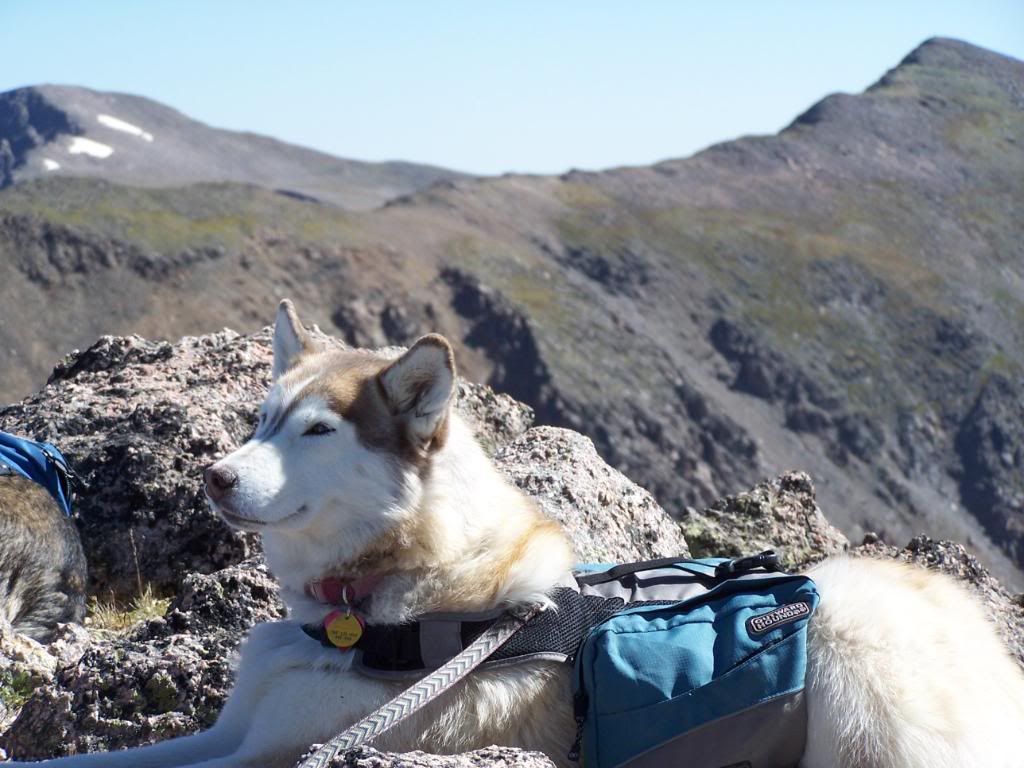 On the return we tried to skim Flora, but this is not a route that goes. You definitely need to regain most of Flora before meeting up with the trail.
As a side note, I added the structure ridden Colorado Mines Peak at the end of this hike. It's not much more gain and there is a trail to follow that meets the actual road on that mountain.