Google Maps to trailhead.
NOAA point forecast.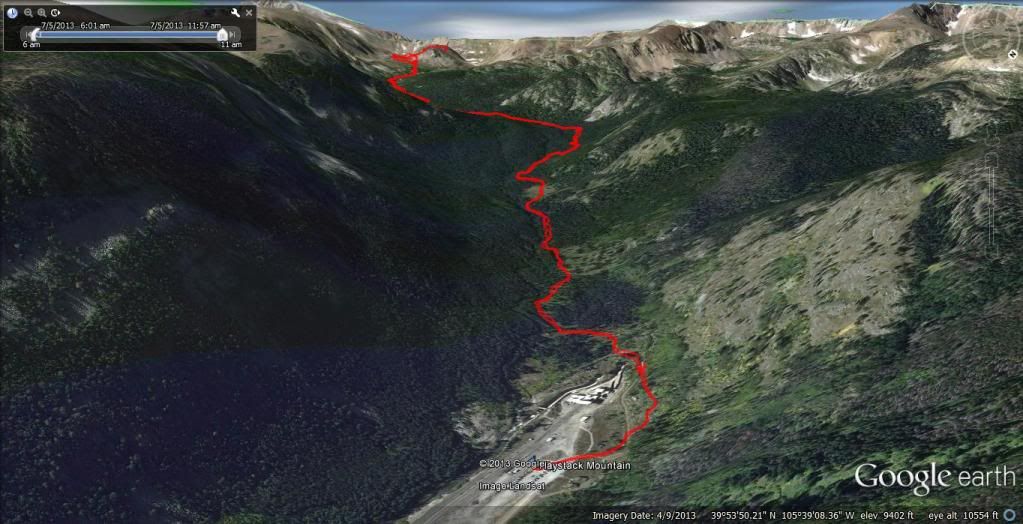 Android Stats:
Total Time: 5 hrs 55 min
Total Distance: 9.48 miles
Minimum Elevation: 9,219 ft
Maximum Elevation: 11,780 ft
Elevation Gain: 2,942 ft
Difficulty: Very long class I trail with possible steep scree and water obstacles.
Date of hike: July 5, 2013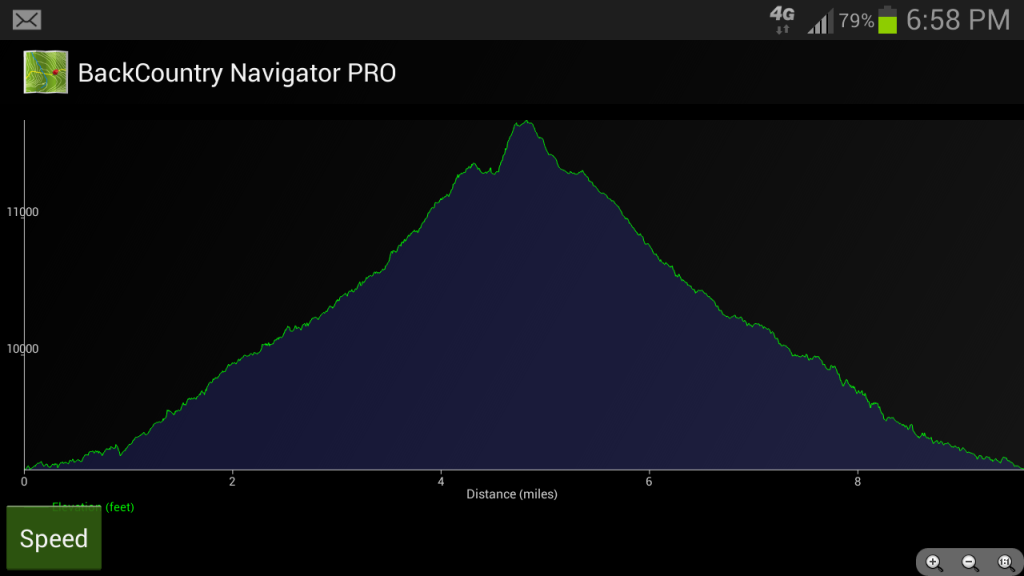 Ever since we hiked "Hearbeat Hill", I've been intrigued by these high points within a basin. Hoping to prepare and scout some areas for an upcoming camp, I instead decided to find out what it takes to get from South Boulder Creek Trail to James Peak. Without the trudge up Rogers Pass. Sometimes plans change.
One day after the 4th, I was groggily trying to gather myself for a departure over an hour later than I had hoped. The weather radar did nothing to help with the amoeba shaped blue blob with a yellow center directly over the drainage I was headed for. So I set out anyhow. Mighty quickly I should add. By 6:10am me and doggies were geared up and on trail.
Haystack Mountain August, 2011