Google Maps to trailhead.
NOAA point forecast.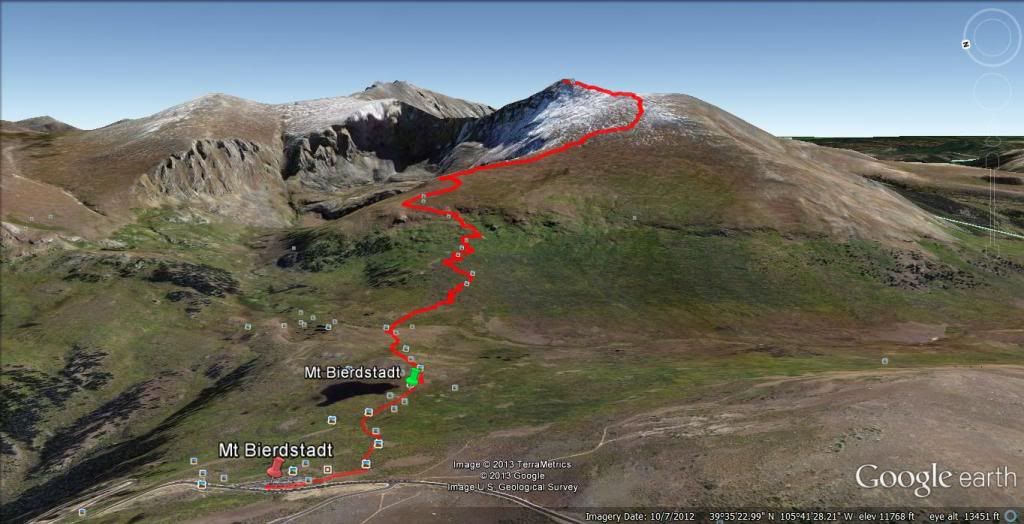 Android Stats:
Total Time: 6 hrs 13 min
Total Distance: 7.26 miles
Minimum Elevation: 11,471 ft
Maximum Elevation: 14,065 ft
Elevation Gain: 3,031 ft
Difficulty: Simple. Elevation and gain being the only real obstacles. Defined trail from parking lot to summit. Many MANY people on this route when clear.
Date of Hike: July 25, 2009

My mom and I tried so hard to leave before 6:00am to beat the road closure at 8:00am in Georgetown. As usual, our typical checklist fumbling had us out the door and on the road at 6:15. Mustering every bit of 3.8 liters out of the Caravan, we were bookin' it up I-70 and made it to exit 228 at precisely 7:50. The problem was this happened to be the time that the early weekenders were beginning to clog the narrow olde town streets. The cops were everywhere as they hit the roads for the day, so forcing my way around town was out. Finally out of the main drag traffic we panicked our way up the .75 mile run to the cutoff. 8:04am. Missed it. The crew had NO sympathy as they told us what we already knew. Back to Georgetown we went for a three hour mosey waiting out the closure. Time really flew just wandering around. A few poop stops and a couple of cups of coffee later it was time to get a spot in line on the road. At 10:30 the van was parked at the front spot to head up at 11:00. The road itself was very navigable and finding a campsite was quite easy since everyone was behind us. After unloading at our chosen site, I headed back down two miles to the last cell phone signal. Once I texted all the pm arrivals with the details I turned the van around and headed back up to get organized. *DING* My eyes scanned the dash looking for maybe the low fuel light or the always present o2 light. Nope, it was in the overhead console, "(1) Tire Low Pressure". Blimey…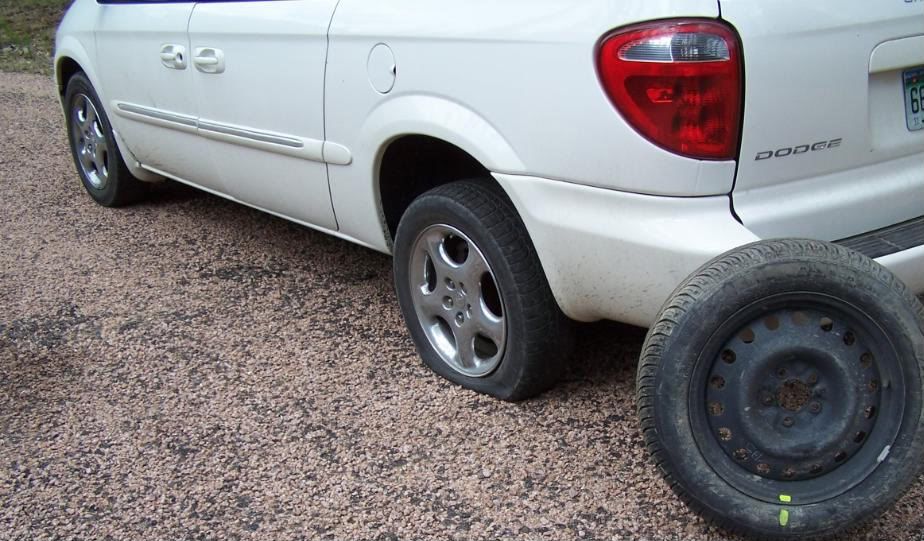 Continue reading Bierstadt, Mt. (14,065 ft) →