Google Maps to trailhead.
NOAA point forecast.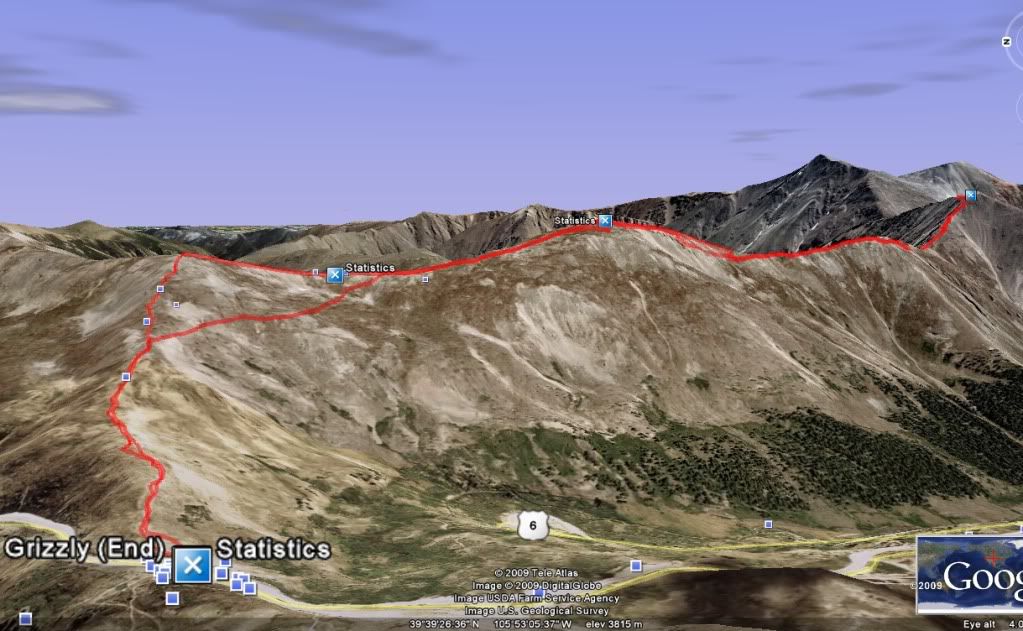 Android Stats:
Total Time: 5 hrs 55 min
Total Distance: 6.0 miles
Minimum Elevation: 11,990 ft
Maximum Elevation: 13,427 ft
Elevation Gain: 3,085 ft
Difficulty: Easy ridge walk with a little class II before summit of Grizzly.
Date of Hike: September 19, 2009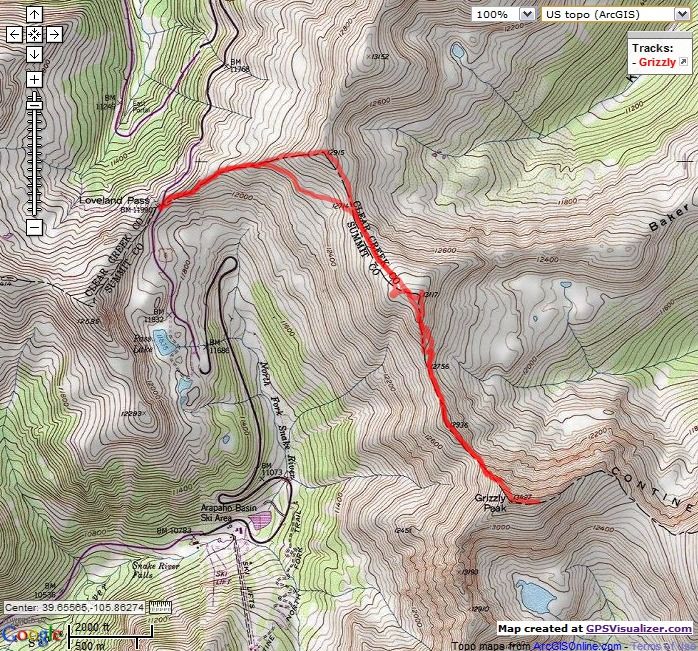 Here's a nice short little hike that includes two 13ers. Starting from Loveland Pass there really isn't much to describe about these peaks. Aside from the big ascent right up from the pass being made of loose dust and marbles from erosion, there is an easy to spot trail the whole way to Grizzly Peak.
Still being close to the monsoon season we started this one before sunrise. But in our usual fashion it was only moments before the peaks were lit with rays.